Square Dance Caller - Solid Gold Recording Artist

Click here to visit Tom's Facebook page!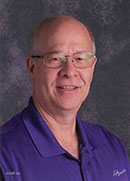 Welcome to my Website and thanks for stopping by!
Take a look around and enjoy what you find!
Where's Tom?
Check out the fliers and Tom's calendar
below for Tom's upcoming dances and events!
Click on the >> in the right corner of the PDF viewer to print and download the PDF.
Upcoming Special Events
Click on flier image to view and download PDF flier.
Copyright © Tom Manning Square Dancing - All Rights Reserved
Web Design by NexGen-SD